The debt-plagued "zombie" enterprises will be regularly disposed
The debt-plagued "zombie" enterprises will be regularly disposed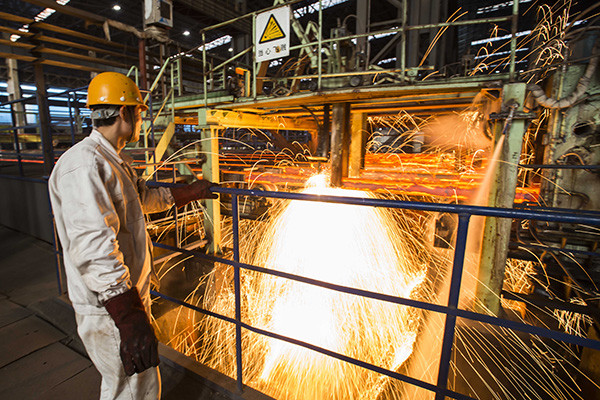 Editor's Note: The just-concluded Central Economic Work Conference said the country will push for the disposal of zombie enterprises in 2020 and combine the task with the formation of a unified, open, competitive and orderly goods and factor market and the establishment of a sound market exit mechanism. 21st Century Business Herald comments:

As early as the end of 2018, the National Development and Reform Commission and 10 other State departments jointly issued a notice urging local governments at various levels to regularly dispose of the debt-plagued "zombie" enterprises and said the work, in principle, should be done before the end of 2020 as part of the country's goal of supply-side structural reform.

According to a State document on deepening the reform of State-owned enterprises issued in 2015, the reform of SOEs should achieve decisive results in some important areas by 2020. To a large extent, dealing with zombie enterprises remains one of the hardest nuts to crack for SOEs reform.


These enterprises have partially or fully stopped production, have suffered losses for years, are already insolvent, and mainly rely on government subsidies and bank loans to linger on.

And they are mostly SOEs or some large private enterprises, and because of their large size they play a big role in absorbing local employment. Local governments usually offer them fiscal subsidies in the fear that their closures will give rise to large-scale unemployment.

The most fundamental reason for the formation of zombie enterprises is government intervention in the market.

The zombie enterprises are mainly in the steel, coal, power, metallurgy, real estate and csectors, which have been largely affected by the government's policy regulations.

When the country's economy is weak, the government usually works out some stimulus measures, leading to a huge increase in demand for upstream industries. But when the economy shows signs of overheating, the government suspends subsidies, exposing the zombie enterprises.

These enterprises are the products of market distortion and the improper protection they get from local governments continues to increase the harm they can cause to the economy. Thus their disposal must be free from the interference of local governments.