The Status of Chinese Steel Industry
The Status of Chinese Steel Industry
Since September 2020, the price of steel material start to increase slowly.
From late March to early April, 2021, the prices soared and affected the industries of steel pipe, steel fittings, steel flanges, etc. Rebar and wire rod are mainly used as building materials in real estate, while the downstream of hot-rolled coils are manufacturing industries such as automobiles, home appliances, and shipbuilding.
Here, we explain the relation with a image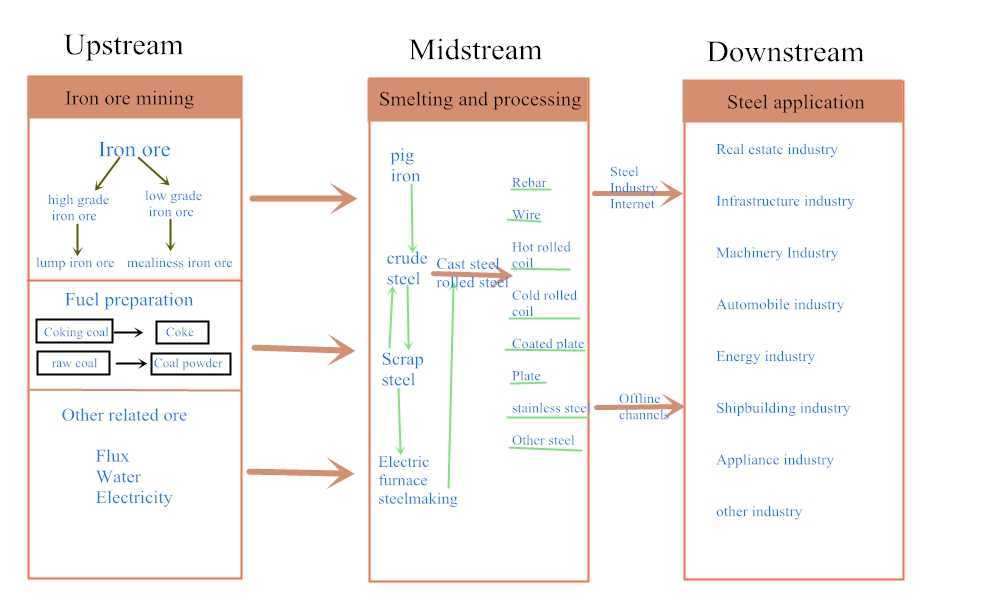 In these months, suppliers of steel material send news of price increasing everyday. From Feb.28, 2020 to April. 2nd, 2021, the price of Plank steel, Profile steel, steel pipe are all keeping rising.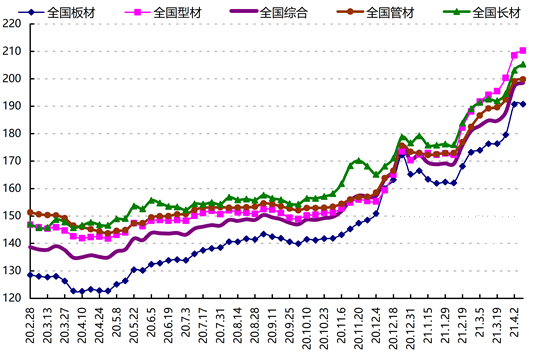 The best way to survey the real condation of steel industry is listen what the wholesalers say.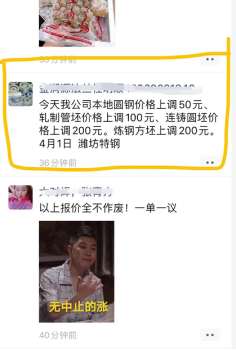 Supplier of round bars

The supplier of round bars said:'today, the unit price of round bars adds 50RMB/ton, the unit price of rolled billet adds 100RMB/ton, continuous casting round billet adds 200RMB/ton, Steelmaking billet adds 200 RMB/ton.'


Supplier of steel pipe

The supplier of steel pipe said:' April 1st, 2021
After 12:00, the price will increase 30RMB/ton, after 15:00. the price will increase 50 RMB/ton, after 16:30, the price will increase 50 RMB/ton.' Why not add 130 RMB/ton totally?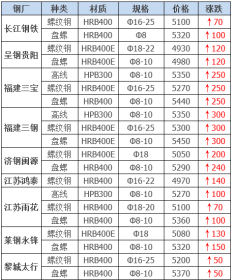 Price list of common steel

This is part of the price list of Screw thread steel, coiled reinforced bar, and steel wire. the price increased 30 RMB to 300 RMB of different suppliers.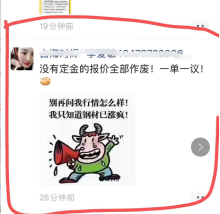 Supplier of steel flanges

Flanges and pipe fittings is belong to the downstream products. Most suppliers said:'Don't ask us to give a long term valid time, quotation supplied last week can't work'

If you often import from China, learn some Chinese will be helpful for your decision, the first Chinese character may be 涨
Until today, the price of steel material has average increased 30% compared with last year. And the price will up to a new high point.
Why the price of steel material and steel products keep rising?
Which industries will be affected by the price rising?