36'' ASME B 16.47 SER.A SER.B CS welding neck WNRF flanges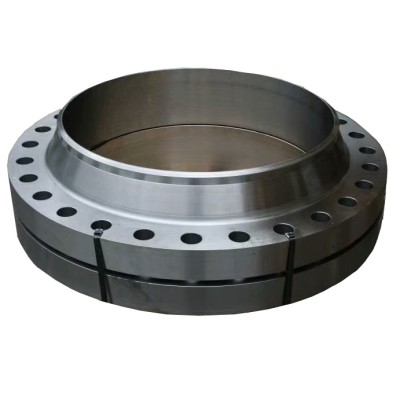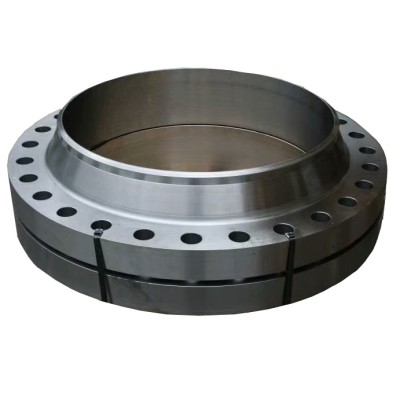 | | |
| --- | --- |
| Categories | Steel Pipe Flange ASME B 16.5 |
| Brand | JS FITTINGS |
| Model | class 150 |
| Brand | JS FITTINGS |
| Seal | Raised face Flat face |
| Connection | Welding |
| Surface | black painted, yellow painted, anti-rust oil |
| Pressure | 75cl, 150cl, 300cl, 600cl, 900cl |
| FOB port | Tianjin Xingang, Qingdao, Shanghai , Shenzhen, Guangzhou, Yiwu |
| Terms of Payment | L/C, D/A, D/P, Western Union, MoneyGram, T/T, Paypal, Crash |
| Update Time | March 25,2023 |
36'' ASME B 16.47 SER.A SER.B CS welding neck WNRF flanges
Flanges conform to ASTM A 105, ASME/ANSI B 16.47 specifications.

SER.A and SER.B of ASME B 16.47 flanges
ASME B16.47(Large Diameter Steel Flanges) is a standard for large diameter steel pipe flanges sized from NPS 26 through NPS 60. The latest version provides dimensions and ratings in both metric and inch units. The ASME B16.47 incorporate MSS SP-44: Steel Pipeline Flanges and API 605: Large Diameter Carbon Steel Flanges. Therefore, the MSS SP-44 flanges are designated as ASME B16.47 Series A flanges, while API 605 flanges are designated as ASME B16.47 Series B flanges within this standard. Materials covered in this standard are as that in ASME B16.5 except for nickel alloys which means they share the same pressure-temperature chart for the selection of flange materials.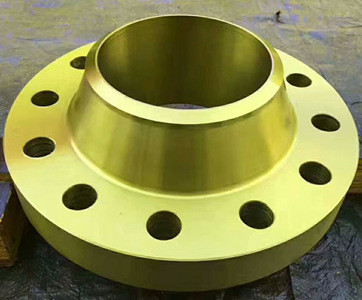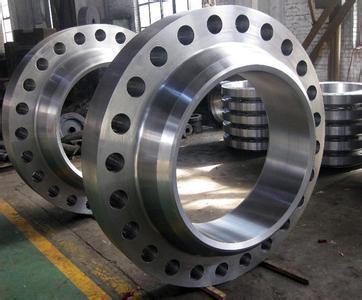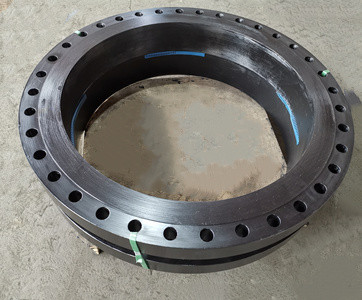 Surface treatment of ASME B 16.47 flanges

According to the market requirement, the ASME B 16.47 welding neck flanges and blind flanges will be painted into yellow/golden when exported to Africa and

Southeast Asia

like

Nigeria, South Africa,

Vietnam

, etc. Flanges will be painted into black when exported to
Middle East and Southeast Asia. Flanges will be exported to other ASME standard countries with anti-rust oil. 

PS: Because of the final usage, we can paint the flanges into other colors such as red, white, grey, etc. Please feel free to contact us with your demands.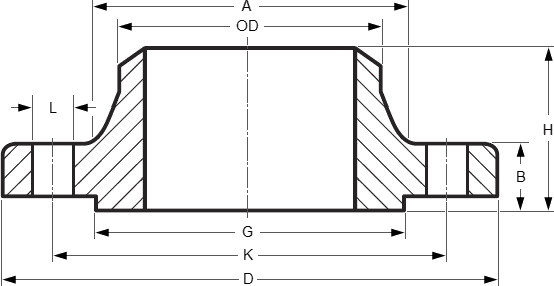 Specifications of ASME B 16.47 welding neck flanges and blind flange
NPS

OD

D

B

B

H

A

G

K

L

No of Bolts

Stud Bolt
Dia x L

(WNF)

(BLF)

26

660.4 

870

66.7

66.7

119

676

749

806.4

34.9

24

1¼

222

68.3

68.3

120.6

28

711.2 

925

69.9

69.9

124

727

800

863.6

34.9

28

1¼

228

71.5

71.5

125.6

30

762 

985

73.1

73.1

135

781

857

914.4

34.9

28

1¼

234

74.7

74.7

136.6

32

812.8 

1060

79.4

79.4

143

832

914

977.9

41.3

28

1½

266

81

81

144.6

34

863.6 

1110

81

81

148

883

965

1028.7

41.3

32

1½

266

82.6

82.6

149.6

36

914.4 

1170

88.9

88.9

156

933

1022

1085.8

41.3

32

1½

279

90.5

90.5

157.6

38

965.2 

1240

85.8

85.8

156

991

1073

1149.4

41.3

32

1½

279

87.4

87.4

157.6

40

1016 

1290

88.9

88.9

162

1041

1124

1200.2

41.3

36

1½

279

90.5

90.5

163.6

42

1066.8 

1345

95.3

95.3

170

1092

1194

1257.3

41.3

36

1½

292

96.9

96.9

171.6

44

1117.6

1405

100.1

100.1

176

1143

1245

1314.4

41.3

40

1½

304

101.7

101.7

177.6

46

1168.4

1455

101.6

101.6

184

1197

1295

1365.2

41.3

40

1½

304

103.2

103.2

185.6

48

1219.2

1510

106.4

106.4

191

1248

1359

1422.4

41.3

44

1½

317

108

108

192.6

50

1270

1570

109.6

109.6

202

1302

1410

1479.6

47.6

44

1¾

336

111.2

111.2

203.6

52

1320.8

1625

114.3

114.3

208

1353

1461

1536.7

47.6

44

1¾

349

115.9

115.9

209.6

54

1371.6

1685

119.1

119.1

214

1403

1511

1593.8

47.6

44

1¾

355

120.7

120.7

215.6

56

1422.4

1745

122.3

122.3

227

1457

1575

1651

47.6

48

1¾

361

123.9

123.9

228.6

58

1473.2

1805

127

127

233

1508

1626

1708.2

47.6

48

1¾

374

128.6

128.6

234.6

60

1524

1855

130.2

130.2

238

1559

1676

1759

47.6

52

1¾

381

131.8

131.8

239.6
Indications:

OD = Diameter at Weld Bevel
D = Overall Diameter of Flange
B (WNF) = Minimum Thickness of Welding Neck Flange
B (BLF) = Minimum Thickness of Blind Flange
H = Length thru Hub
A = Diameter at Base of Hub
G = Outside Diameter of Raised Face
K = Bolt Circle Diameter
L = Diameter of Bolt Holes


Information of JS FITTINGS  Flanges

CLASS 150, CLASS 300, 

CLASS 400, CLASS 600, 

CLASS 900, CLASS 1500, 

CLASS 2500 

Raised Face
Full Face/Flate Face 
RTJ /Ring Joint Face










CLASS 150, CLASS 300, 

CLASS 400, CLASS  600, 

CLASS  900 

CLASS 75, CLASS  150, 

CLASS  300, CLASS  400, 

CLASS 600, CLASS 900 

CLASS 300, CLASS 400, 

CLASS 600. CALSS 900

CLASS 1500 CLASS2500 

CLASS 150 CLASS 300 

CLASS 400 CLASS 600 

CLASS 900 CLASS 1500

CLASS 2500 

FIG.8 
SPACER AND BLANK 
SPECTACLE

CLASS B & D TABLE 2/3, CLASS E TABLE 4

PN 2.5 6 10 16 25 40 63 100 160 250 320 400

PN 2.5, PN 6, PN 10, PN 16, PN 25, PN 40